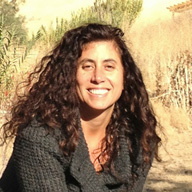 Tamara Brown, L.Ac., M.Sc., DACM has been in private practice and in community health care for more than 20 years. She is a dedicated and knowledgeable practitioner of acupuncture, herbal medicine and integrative medicine.
With a background in health and social policy (B.A. from The College of William and Mary in public policy, 1992), she is interested in how medicine affects our society at large and views the healthcare of each person as a microcosm of the bigger picture. Tamara received her graduate degree from The American College of Traditional Medicine in (M.Sc. in TCM, 1998) and completed a 7-month post-graduate internship at Chengdu University Hospital and Guang An Men Health Center in Chengdu and Beijing, China in 1999. In 2009, she joined the faculty at The American College of Traditional Chinese Medicine as a clinical supervisor to graduate students. Her experience in public health centers, community clinics, women's health clinics, county jails and hospitals has opened her eyes to the benefits and challenges of our diverse and multi-faceted health care system. She is an advocate and practitioner of integrative medicine.
Tamara received her California license and national certification (NCCAOM) in Acupuncture and Herbal Medicine in 1999. She has completed post-graduate training in specialties such as fertility and pregnancy care, pediatrics, cancer adjunct therapy, and functional medicine. Tamara has also studied at Zhang Xue Xin's Hun Yuan Tai Chi Academy, Nam Singh's School of Cooking with Chinese Herbs, The Shiatsu Institute, and Dry Creek Herb Farm's Western Herbal School.
In 2019, Tamara completed her professional doctorate degree at the Pacific College of Oriental Medicine in San Diego with a specialization in Integrative Medicine. This was a wonderful opportunity to learn with colleagues from around the world about the cutting edge integrative model of medicine that is emerging, and to be a part of that emerging medical community.
Tamara is experienced in the treatment of:
Pain syndrome: joint pain, fibromyalgia, migraine, sciatica, arthritis, back, shoulder, knee, etc.
Women's health: irregular periods, PMS, cysts, fibroids, PCOS, menopause, endocrine disorders, etc.
Fertility: male and female fertility enhancement
Pregnancy and post-partum care: morning sickness, breech presentation, labor induction, etc.
Pediatrics: infants, toddlers, teens.
Digestive disorders: loose stools, constipation, bloating, Crohn's disease, IBS, etc.
Immune system disorders: autoimmune, lupus, sarcoidosis, psoriasis, hashimotos, etc.
Chronic illness: long COVID, HIV, cancer supportive care, hepatitis, substance dependence, etc.
Respiratory illness: asthma, allergies, frequent colds, etc.
Mood issues: stress, anxiety, depression, etc.
Miscellaneous: insomnia, dermatology, heart disease, kidney disease, MS, Parkinsons, etc.
Tamara has worked in San Francisco in a variety of settings. These include :
The Bamboo Clinic and Bamboo Family Medicine (2010 to present)
The Lotus Center (2003 to 2016)
The American College of Traditional Chinese Medicine (faculty member, 2008 to present)
The Immune Enhancement Center (2000-2013)
The Native American Health Center (2007-2008)
Bay Area Young Positives (2008)
The Castro-Mission Health Center (1999)
Acupuncture Recovery and Treatment Services(1999-2001)
San Francisco and San Bruno County Jail Acupuncture Programs (1999-2001)
The Charlotte Maxwell Clinic (1998)